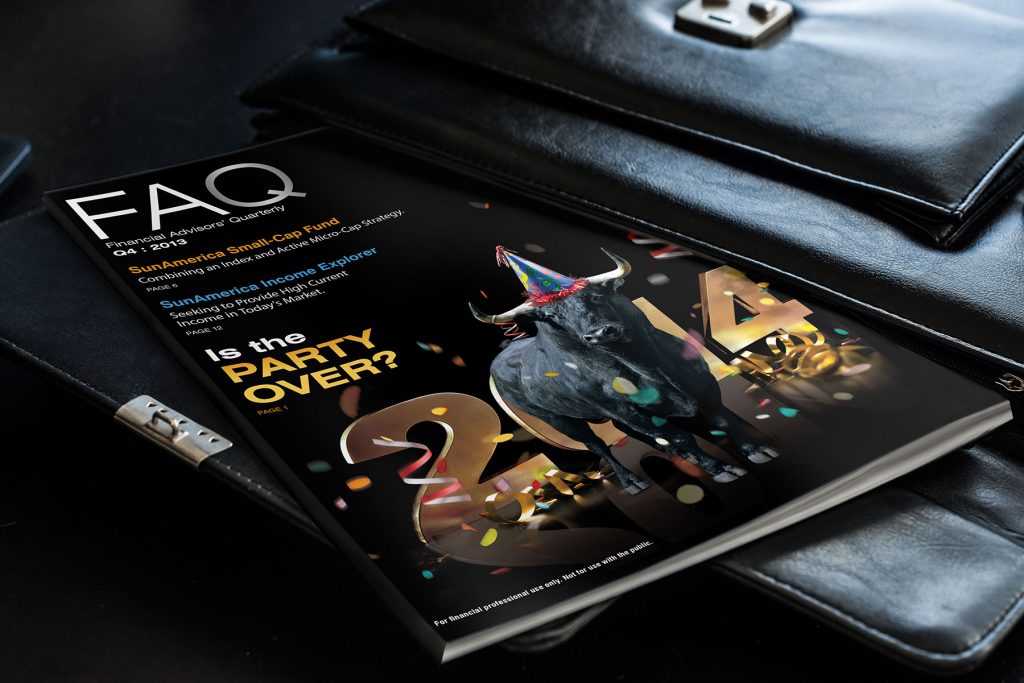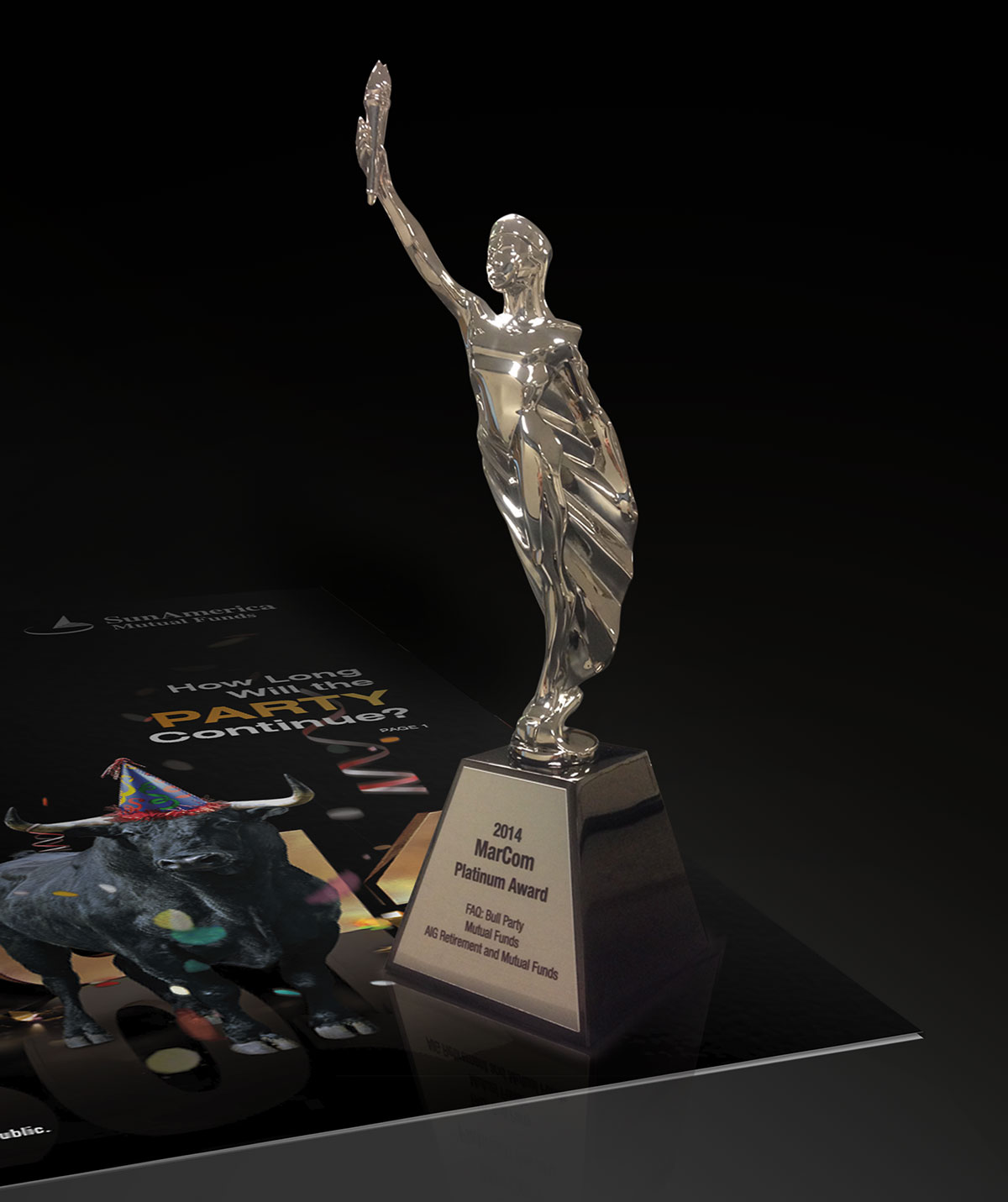 AIG Retirement Services — Woodland Hills, CA
Design
Photo Search
Digital compositing and retouching
Succeeding despite many challenges (read more)
I was pulled into this project at the 11th hour. The quarterly FAQ was just days from going to press and as it was being finalized in the production department, top management sent an urgent request for a new cover concept to reflect the latest market buzz. Their request: a bull wearing a party hat.
Unfortunately the keyword "bull" returned only stock images of bullfights, American steer breeds or statue-type images. Then it occurred to me to use the search term "toro" instead of bull. International contributors often use their native language when tagging images. Although I was achieving slightly better results, not a single image was cover worthy.
Then I turned to Flickr and found a great toro image by Juan Pelegrín, a photographer in Spain. But it would take weeks to get a new photographer vendor approved. With a little more digging I found that he was represented on Getty Images—but not with his toro photos.
It was 8 p.m. in L.A. and 6 a.m. in Spain where the photographer lived. A co-worker composed an email in Spanish to the photographer and sent another email to our Getty rep in New York.
By 8 a.m. the next day, the photo was already posted on Getty's site and the following day, the FAQ quarterly was on press. Management was elated and the ad ending up winning a Platinum MarCom Award.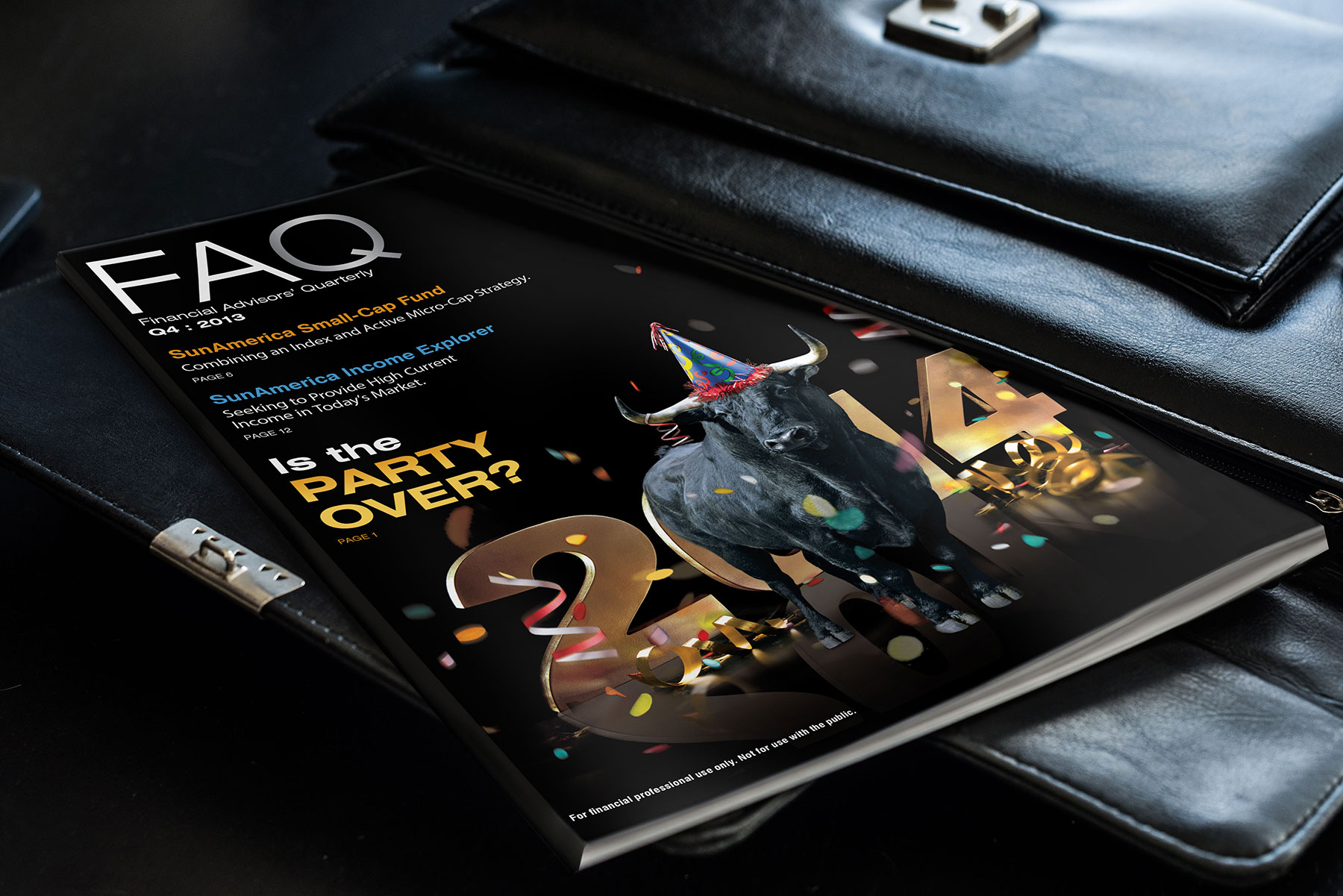 I composited 5 images to create the FAQ cover image.